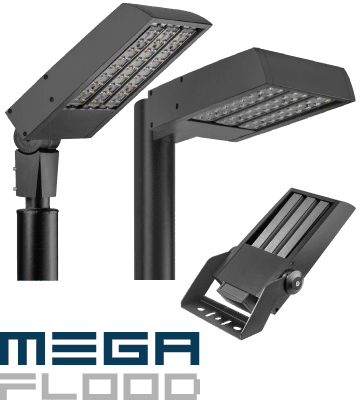 New generation modular design
Three bracket options for walls and poles
11 optical lens options to optimise light coverage
Rated IP67 and IK10 to go anywhere.
High output floods - 61 ,000 to 122,000 lm
Open modular design for optimum heat management and lower wind resistance
Rated IP67 and IK10. Polycarbonate lenses.
Class-leading performance – 140 lm/W
IP69 & IK10 for ultra-dependable performance
Polycarbonate T3M batwing lenses.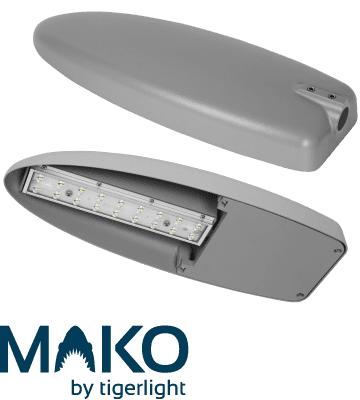 High-performance industrial area light.
Maximum light spread from low mounting heights 2.4m+.
Multi-purpose – conveyor & gantry lighting to private roadways.
Rated IP67 and IK10 to handle the toughest environments.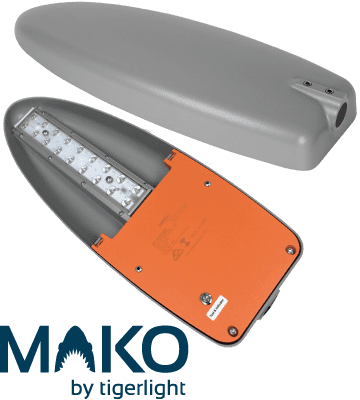 MAKO Area Light – Emergency
Top performance and reliability
Built-in Maintained Emergency pack
3 hour run-time at 5W emergency output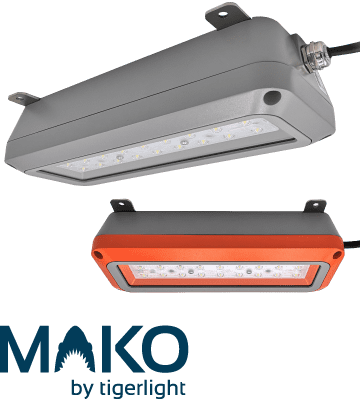 Wall or ceiling-mounted
IP67 for indoor or outdoor use
Easy to install. Linkable
Maintained emergency option.
SilverBack IP65 Batten
20W 40W
Sleek but super-strong design & build
IP65 protection against ingress
IK08 rated for impact resistance
Occupancy/light sensor option
Tiger IP69K Batten – Food Grade
Rated IP69K - for high pressure hot water and detergents
Easily cleaned surfaces to meet food standards
Microwave light/occupancy sensor option also available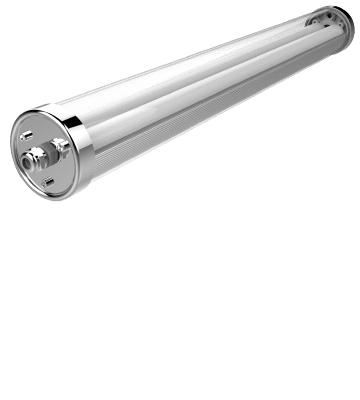 Tiger IP69K Batten –
Anti-Corrosive
Rated IP69K - for exposure to high pressure water, salt & chemicals
Super-tough tempered glass for corrosive environments
Highly efficient 150 lm/W output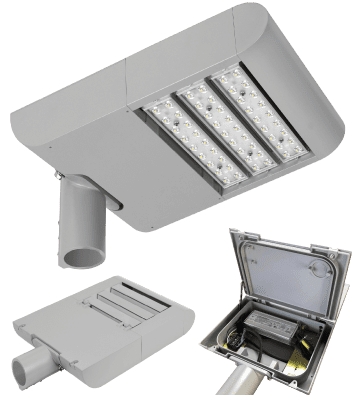 240-320W are available as a special order
Class-leading performance – 140 lm/W
Highest quality components
Built for ultra-dependable performance
Rated IP67 and IK10 for exceptional durability.
CORSO - the original all-in-one solar LED pathlight
Now smarter, brighter, and operates longer.
More powerful solar panel - now 35W
More lithium ion battery capacity - now 192Wh
More light output - now 10W @ 130 lm/W
CORSO Split
Now smarter, brighter, and operates longer.
Separate light head directs light exactly where it is needed, while the panel still faces the sun.
Solar MAKO Light
Self-contained solar package including:
Mako heavy duty area light - 20W
Solar engine comprising 130W solar panel,
cables, lithium ion batteries, smart controller
Poles not included.
HIGH-PERFORMANCE INDUSTRIAL LIGHTING