Canopy light for low ceilings & clean rooms
Outstanding 150 lumens/watt performance
Dimmable to 10% output with motion sensors
9000 lm / 60W available on special order.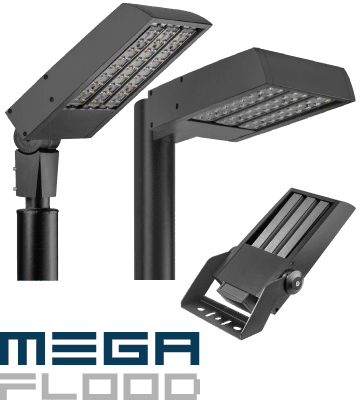 New generation modular design
Three bracket options for walls and poles
11 optical lens options to optimise light coverage
Rated IP67 and IK10 to go anywhere.
High output floods - 61 ,000 to 122,000 lm
Open modular design for optimum heat management and lower wind resistance
Rated IP67 and IK10. Polycarbonate lenses.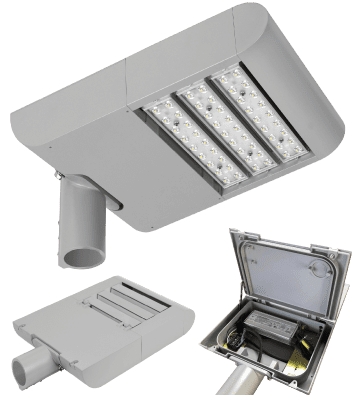 240-320W are available as a special order
Class-leading performance – 140 lm/W
Highest quality components
Built for ultra-dependable performance
Rated IP67 and IK10 for exceptional durability.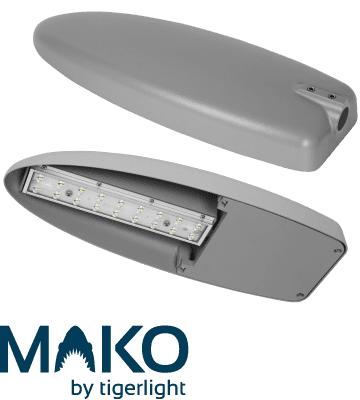 High-performance industrial area light.
Maximum light spread from low mounting heights 2.4m+.
Multi-purpose – conveyor & gantry lighting to private roadways.
Rated IP67 and IK10 to handle the toughest environments.
SilverBack IP65 Batten
20W 40W
Sleek but super-strong design & build
IP65 protection against ingress
IK08 rated for impact resistance
Occupancy/light sensor option
CORSO - the original all-in-one solar LED pathlight
Now smarter, brighter, and operates longer.
More powerful solar panel - now 35W
More lithium ion battery capacity - now 192Wh
More light output - now 10W @ 130 lm/W
CORSO Split
Now smarter, brighter, and operates longer.
Separate light head directs light exactly where it is needed, while the panel still faces the sun.
Solar MAKO Light
Self-contained solar package including:
Mako heavy duty area light - 20W
Solar engine comprising 130W solar panel,
cables, lithium ion batteries, smart controller
Poles not included.
HIGH-PERFORMANCE INDUSTRIAL LIGHTING